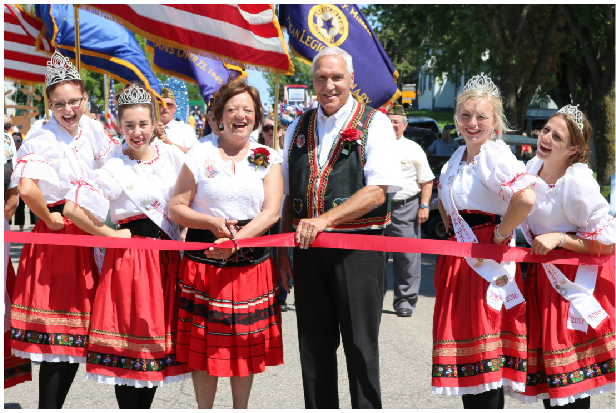 Photo Courtesy of Kolacky Days
If you don't have anything planned for the upcoming weekend, be sure to include Kolacky Days in Montgomery, MN. Not far from the Twin Cities, Montgomery captures what visitors and long-time residents love about small towns in Minnesota. Kolacky Days takes place July 27-29,2018. Don't miss out on this fun and tasty celebration of Czech history in Minnesota. Whether you're a new resident or are getting ready to relocate to the Twin Cities, you may not realize what a rich cultural history is enjoyed by people who live in and visit our state. Summer welcomes all kinds of events and festivals, so whether you're an avid fishing fanatic or a dedicated foodie, Minnesota has something interesting to do just about every weekend.
Kolacky What?
If you've never experienced kolacky, it's never too late to wander down to Montgomery and visit Franke's Bakery. The bakery has been in business for 99 years and is a popular spot to eat kolacky. Kolacky is a Czech specialty made of sweet dough wrapped around a sweet filling. Popular fillings are prune, poppy-seed, apricot, apple, and raspberry. Montgomery just happens to be known as the Kolacky Capital of the World. It doesn't matter that the town created the moniker for itself, it's the quaintest place to enjoy the world-famous kolacky.
Isn't Montgomery in Alabama?
Montgomery, AL is a beautiful city to visit, but don't put it in your GPS or you'll be way too far south to eat kolacky. This is Montgomery, Minnesota, a small town of around 3000 located 55 miles southwest of the Minneapolis/St. Paul area. If you love visiting and exploring small towns, Montgomery is one you won't want to miss. The town has a deep Czech heritage but is also representative of rural and patriotic America. The downtown area includes historic buildings with flags lining part of the main thoroughfare. Developers are building new subdivisions but there are plenty of homes that have been in Montgomery for over 60 years. If your job requires you to live near the Twin Cities, Montgomery may be a quieter alternative to living in the middle of the hustle of a big city. If you just enjoy a ride through Minnesota farm country, it's a wonderful place to visit for a day.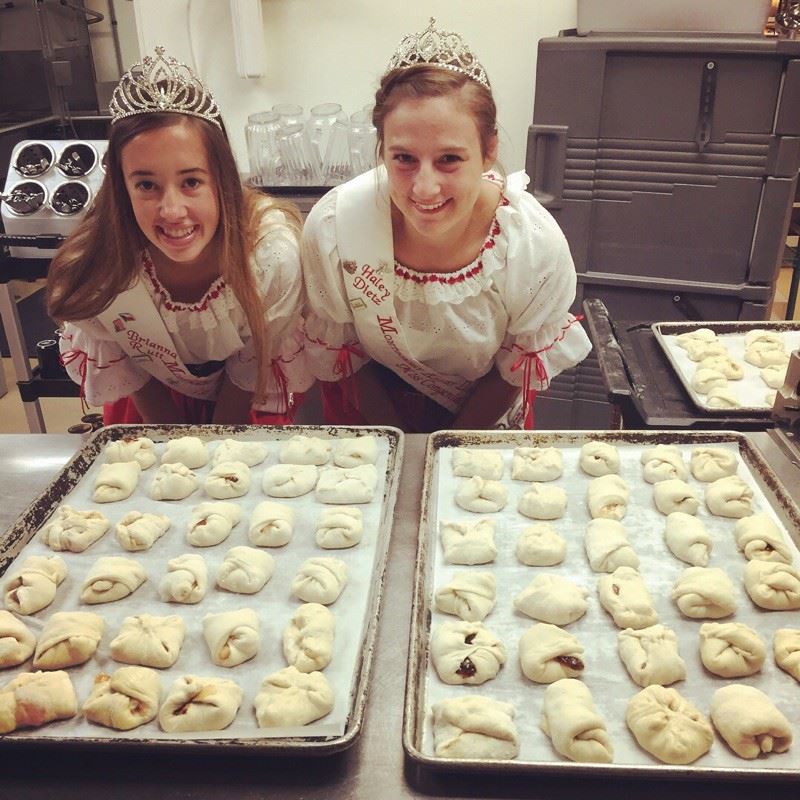 Photo Courtesy of Kolacky Days
Don't Miss Kolacky Days!
The signature Minnesota event to celebrate Czech heritage is Kolacky Days. For 2018, the celebration takes place July 27-29. The weekend will be packed full of fun including a coronation of the Kolacky Queen, a prune spitting contest, tractor pulls, music and entertainment of all kinds, cultural displays, and of course, plenty of opportunity to sample kolacky. Now, it's possible to find kolacky in certain bakeries in the Twin Cities, but you won't find any as authentic or delicious as those in Montgomery. You might love the town and its pastries so much you'll decide to relocate to Montgomery. If you do, you'll have a warm welcome!
Whether you're looking for a new home or contemplating a relocation to the Twin Cities and surrounding area, you will find a welcome committee that includes some of the top real estate services in the country. You'll find answers to everything from finding a lender to things related to your real estate closing. Welcome to Minnesota!